Our webstore uses cookies to offer a better user experience and we consider that you are accepting their use if you keep browsing the website.
Understood
For more details please visit: http://www.cookielaw.org/the-cookie-law/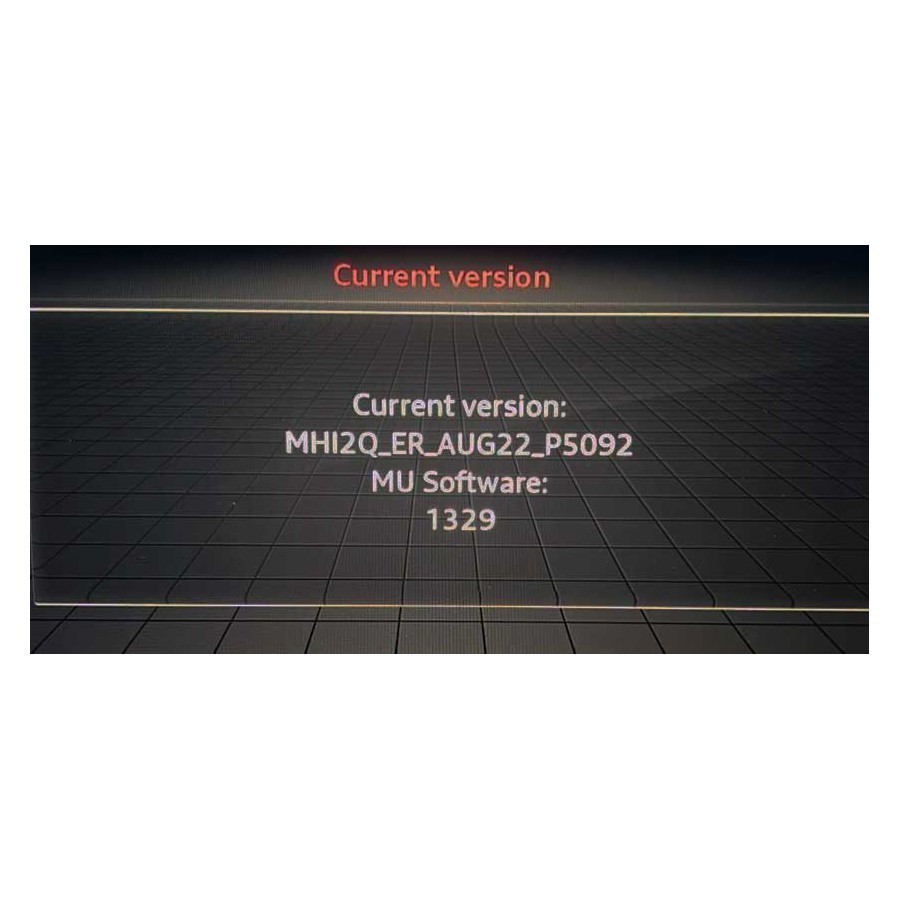  
Audi MMI 3G HDD Europe 2019-2020
Part Number: 8R0060884GA
Versión Maps: ECE 6.29.1
Versión Firmware: K0257
Product customisation
Don't forget to save your customization to be able to add to cart
Ratings and comments from our customers
Compatibility:
Compatible with MMI 3G HDD navigation system. Update by Sd card.
Mapping:
Andorra, Belgium, Denmark, Germany, Estonia, Finland, France, Gibraltar, Greece, Great Britain, Ireland, Italy, Croatia, Latvia, Liechtenstein, Lithuania, Luxembourg, Monaco, Netherlands, Norway, Austria, Poland, Portugal, Russia, San Marino, Sweden, Switzerland, Slovakia, Slovenia, Spain, Czech Republic, Hungary, Vatican City, Albania, Serbia, Ukraine, Macedonia, Bulgaria, Romania, Bosnia and Herzegovina.
Languages: English, French, Spanish, Italian, Portuguese, German, Dutch and Russian.
The update includes;
- The latest update of genuine maps 2019-2020 on Sd card - 8R0060884GA
- Latest firmware on Sd card - K0257 - 8R0906961DF
- Sd card activation license - 8R0060884GA
- Full instructions.
To verify if your vehicle is compatible with the navigation update, contact us.
See the version of the GPS navigator.
CAR - SETUP - SETTINGS - VERSION INFORMATION
Original Audi maps and firmware.
We send everything ready to ride in the car and update the GPS navigator
Detailed installation instructions step by step.
We offer support during the update process.
Please! Be careful with Firmware and Maps downloaded from strange sources, torrent, mega ....
Files used from strange sources may render the MMI unusable. We sell genuine Audi software and maps.
Ratings and comments from our customers
top service Je recommande
Como siempre, unos profesionales. Gracias por el soporte prestado y la rápida gestión
Todo genial. El navegador tarda tiempo en actualizarse pero merece la pena. Te ayudan en todo si es necesario, en mi caso lo hice yo solo.
Alors,lá chapeau !!!! Rapidité de l'expédition , avec suivie, tutoriel pour l'installation ,Conctat avec le service 5*****. Même une carte de visite , avec n° de téléphone , TOPTOP
La actualización se ha relaizado muy satisfactoriamente. Me han asistido mediante llamada telefónica, al tener desconocimiento del manejo de mi MMI 3G, Lo recomiendo. Gracias.