Our webstore uses cookies to offer a better user experience and we consider that you are accepting their use if you keep browsing the website.
Understood
For more details please visit: http://www.cookielaw.org/the-cookie-law/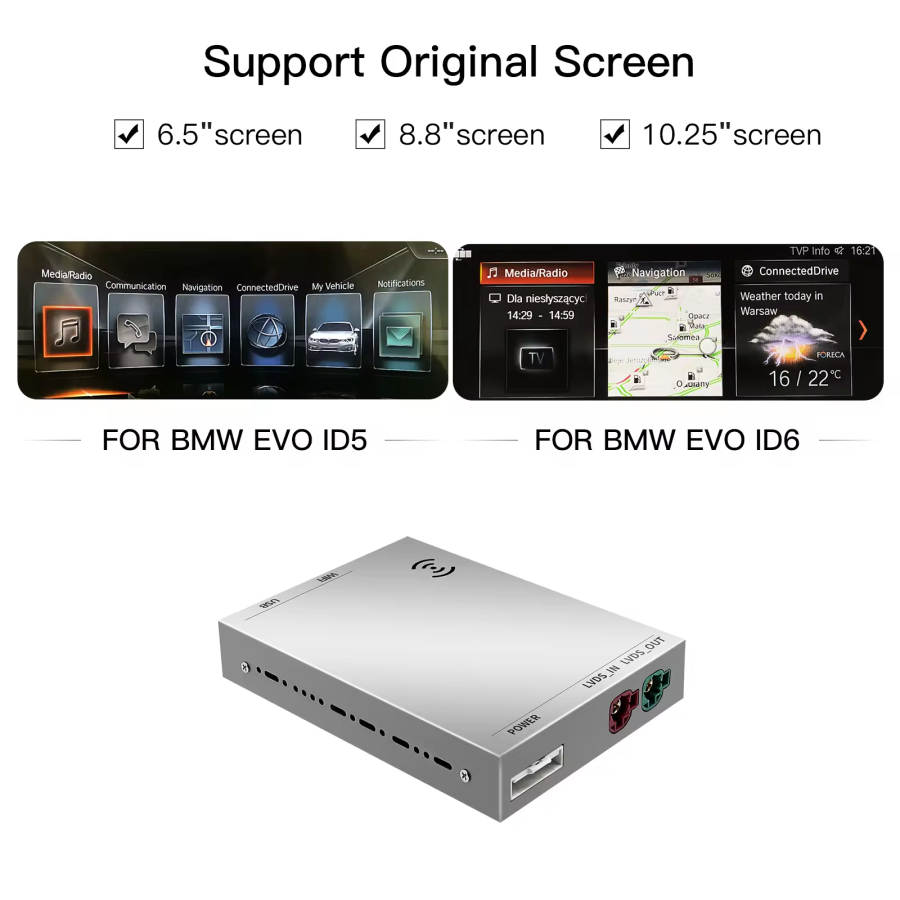  
Jaguar / Land Rover GEN 2.1 HDD Europe 2020
Part Number Land Rover: P35YC20-E0020-2001
Part Number Jaguar: P30YC20-E0020-2001
INCONTROL TOUCH PLUS (GEN 2.1)
Version.TXT: COMMENT=2020 ver.1;
Product customisation
Don't forget to save your customization to be able to add to cart
Ratings and comments from our customers
Compatibility:
Jaguar: 
F-Type 2013-2016

XJ 2009-2015

XF 2012-2015
Land Rover / Range Rover:
Discovery 4 (2012 -2015)
Discovery Sport (2015)
Evoque (2012 -2014)
Freelander 2 (2013-2015)
Range Rover (2013-2015)
Range Rover Sport (2012 -2015)
This newly updated map of Europe for your Jaguar / Land Rover Gen 2.1 InControl Touch Plus navigation system covers millions of square kilometers and many points of interest. The map data in this product was collected by HERE during Q3/19.
In addition to precise routes, these clear, rich maps feature many POIs: golf courses, theatres, hotels, car lots and much more making this latest edition of Land Rover digital map the perfect guide to traveling through Europe.
This update also includes refreshed data for the following features: Advanced lane guidance directs you to the appropriate lane as you approach a junction.
Cartography: Montenegro, Belarus, Moldova, Ukraine, Portugal, Norway, Finland, Denmark, Ireland, Switzerland, Luxembourg, Belgium, Estonia, Latvia, Spain, Sweden, Italy, United Kingdom, Germany, France, Poland, Hungary, Slovak Republic, Czech Republic , Austria, Netherlands, Lithuania, Croatia, Turkey, Greece, Bulgaria, Romania, Slovenia, Serbia, Bosnia Herzegovina, Macedonia (FYROM), Albania.


Includes activation code, map download link and instructions.

It is necessary to attach the order number VIN of the car in the order form.
Enter your VIN number in the order comment. After payment you will receive a map download link and an activation code.
Update Process:
- To start the engine
- Insert the prepared USB drive with the maps into the USB connector of the car.
- A window will appear with the code entry: enter the map activation code and wait for the installation to complete.
Ratings and comments from our customers
Mappe installate su Range Rover Evoque ci ho messo circa 3 ore ma funzionano benissimo e sono aggiornate.
Rapido el envio, buen sercivio, pero hay que tener el motor arrancado cerca de dos horas para realizar la actualizacion,
Rapido el envio y facil la compra, pero hay que tener en cuenta que para actualizarlo necesitas mas de hora y media con el motor arrancado.
Bonjour, La mise à jour prends 2 heures. Vu le confinement actuel il m est impossible de rouler deux heures. Mise à jour repoussée.