 
SEAT Navigation AS Sd Card V18 Europe 2024
ApplicationSoftwareVersionNumber="2110"
PartNumber2="5NA919866DS"
PartNumber3="5L0051236DH"
PartNumber4="V03959821AL"
PartNumber5="7CE919866CR"
SystemName="ECE AS 2024"
Ratings and comments from our customers
Compatibility:
SD card Seat Navigation System Navi System AS MIB2. Includes Radars.
Alhambra  2015 →
Arona       2017 →
Ateca       2016 →
Ibiza        2015 →
Leon        2015 →
Toledo      2015 →
Cartography: Albania *, Andorra, Austria, Belarus *, Belgium, Bosnia and Herzegovina *, Bulgaria *, Croatia, Cyprus *, Czech Republic, Denmark, Estonia *, Finland, France, Germany, Gibraltar, Greece, Hungary, Ireland, Island, Italy , Kosovo *, Latvia *, Liechtenstein, Lithuania *, Luxembourg, Malta, Macedonia (Former Republic of Yugoslavia) *, Moldova *, Monaco, Montenegro *, Netherlands, Norway, Poland, Portugal, Romania *, San Marino, Sweden, Switzerland, Serbia *, Slovakia, Slovenia *, Spain, Ukraine *, United Kingdom, Vatican City.
* Greater roads
Content: 1 Sd Card 32Gb Europe.
If you are not sure of the navigator model of your car.
Send a photo of the navigator version to confirm compatibility.
To check software version:
Enter "service mode" (long press MENU key) and "Update software/versions" option.
Take a picture of that screen and send here.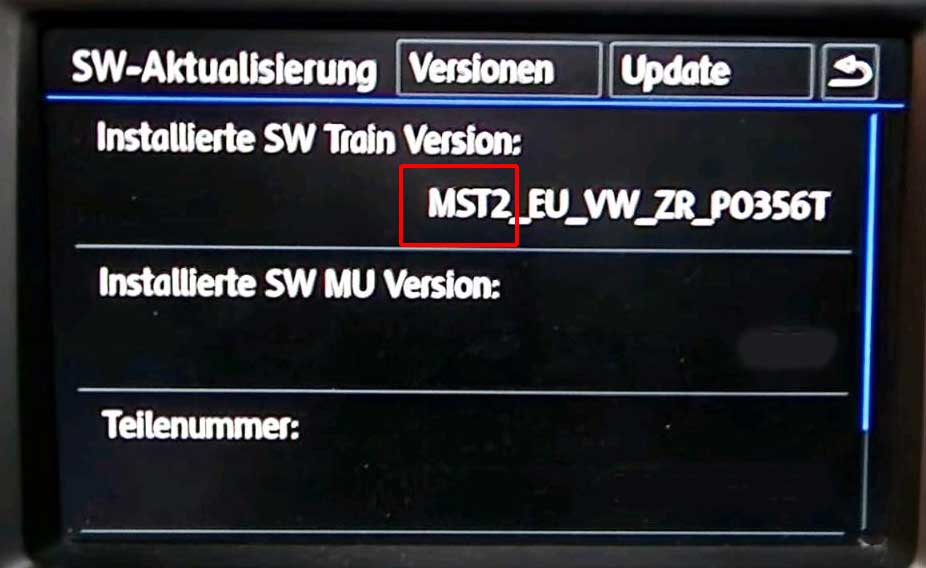 Für Arona Bj. 2018 gekauft und super zufrieden damit. Alles hat super geklappt, im Gegensatz zum Download bei SEAT. Empfelenswert.
Perfect and quick delivery. Works like a charm!
Hallo leider nur auf Deutsch aber trotzdem ein grosses Lob alles bestens Von der Bestellung über Lieferung bis zur Lieferung und das Produkt
SD-Karte eingesetzt, läuft einwandfrei. Kann ich nur empfehlen.
Works fine. Always somebody to answer your question. Recommended.
4 other products in the same category: