There are no more items in your cart
Shipping

Free

Total

€0.00
https://euronavmaps.com/en/content/4-privacidad_cookies
Feedbacks
Average rating for our customers
Schneller Versand, Update auf Umwegen möglich, da leider ...
Tolles Product! Super Preis über Euronavmaps!
Exactly what I needed to update my olddated version of na...
Fast delivery. Excellent maps. Works perfectly. Thank you...
Yo quiero la tarjeta para el camión Iveco, es el stralis ...
Bonjour! J'ai décompressé, transféré sur une clé us...
It's my first order in this website, the delivery of...
Lo compre para un Kuga matriculado en febrero de 2015. F...
Très bons contacts, réponse rapide. Fonctionne parfaitem...
The PDF File was corrupt. I could not open it. I have to ...
Buenos días. Todo perfecto desde el inicio. El tiempo de ...
Téléchargement un peu long mais installation voiture rapi...
Tempi di consegna un pò lunghi ma tutto OK
eBay feedback
100,0% of positive feedback
Item as described:
Communication:
Shipping time:
Shipping charges:
Vendeur au top même le dimanche il est la pour aider !! Merci Antonio !
puissance9113
Works great and thank you for fast replay
efmister08
Sehr sehr schneller Versand, ich bin begeistert. Gute schnelle Kommunikation.
lucyholo
Merci beaucoup !!! Tout est parfait !!
boubouf18
toller Ebayer
damarisif33
contact rapide avec le vendeur !! ras...
cedsy67160
Super merci et très bon contact
bernard59380
schnelle Lieferuung
waiblinge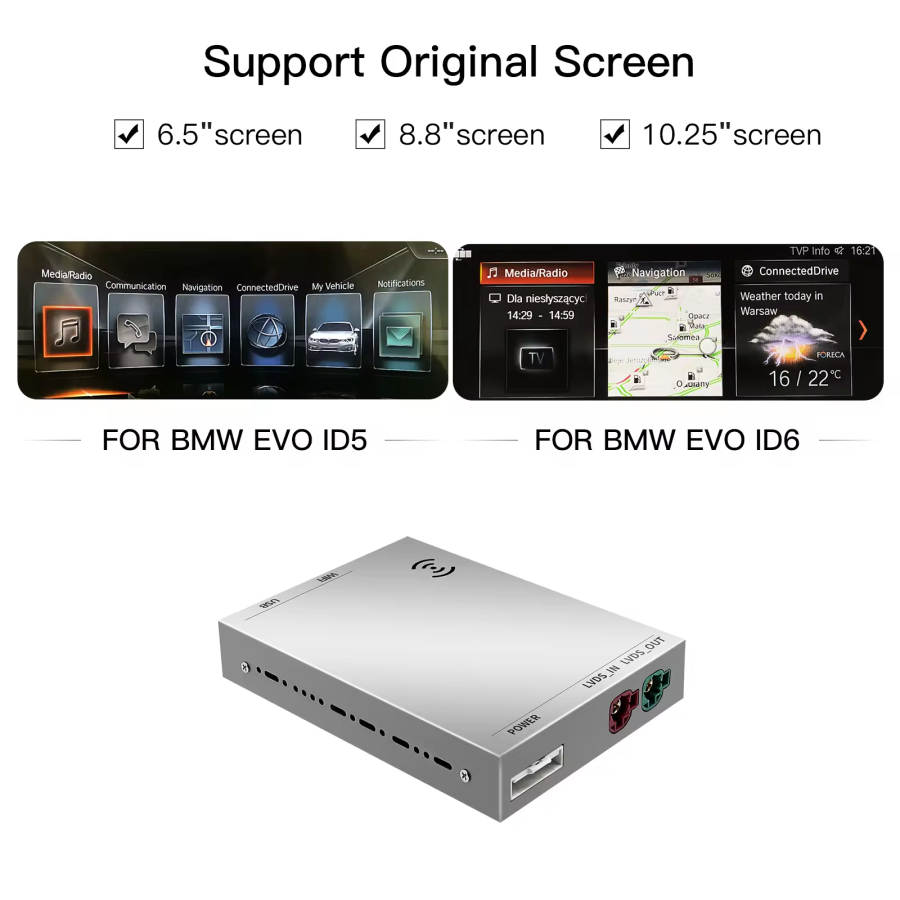  
Jaguar / Land Rover GEN 2.1 HDD Europe 2020
Part Number Land Rover: P35YC20-E0020-2001
Part Number Jaguar: P30YC20-E0020-2001
INCONTROL TOUCH PLUS (GEN 2.1)
Version.TXT: COMMENT=2020 ver.1;
Product customization
Don't forget to save your customization to be able to add to cart
Ratings and comments from our customers
Compatibility:
Jaguar: 
F-Type 2013-2016

XJ 2009-2015

XF 2012-2015
Land Rover / Range Rover:
Discovery 4 (2012 -2015)
Discovery Sport (2015)
Evoque (2012 -2014)
Freelander 2 (2013-2015)
Range Rover (2013-2015)
Range Rover Sport (2012 -2015)
This newly updated map of Europe for your Jaguar / Land Rover Gen 2.1 InControl Touch Plus navigation system covers millions of square kilometers and many points of interest. The map data in this product was collected by HERE during Q3/19.
In addition to precise routes, these clear, rich maps feature many POIs: golf courses, theatres, hotels, car lots and much more making this latest edition of Land Rover digital map the perfect guide to traveling through Europe.
This update also includes refreshed data for the following features: Advanced lane guidance directs you to the appropriate lane as you approach a junction.
Cartography: Montenegro, Belarus, Moldova, Ukraine, Portugal, Norway, Finland, Denmark, Ireland, Switzerland, Luxembourg, Belgium, Estonia, Latvia, Spain, Sweden, Italy, United Kingdom, Germany, France, Poland, Hungary, Slovak Republic, Czech Republic , Austria, Netherlands, Lithuania, Croatia, Turkey, Greece, Bulgaria, Romania, Slovenia, Serbia, Bosnia Herzegovina, Macedonia (FYROM), Albania.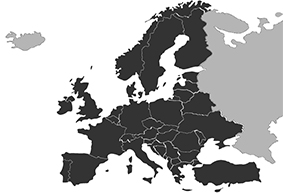 Includes activation code, map download link and instructions.

It is necessary to attach the order number VIN of the car in the order form.
Enter your VIN number in the order comment. After payment you will receive a map download link and an activation code.
Update Process:
Use a 32GB USB

- To start the engine
- Insert the prepared USB drive with the maps into the USB connector of the car.
- A window will appear with the code entry: enter the map activation code and wait for the installation to complete.
2 otros productos en la misma categoría:
Referencia: CONVERTVGEN21
USB update Incontrol Touch Plus GEN 2.1 HDD Maps Europe 2020
Referencia: TOUCHPRO
Maps Europe 2020 Land Rover Incontrol Touch Pro/ Land Rover Incontrol Touch Pro Duo Jaguar Incontrol Touch Pro / Jaguar Incontrol Touch Pro Duo
Ratings and comments from our customers
Perfect, works without problems, just load and unzip on the 32 gig stick and it works! Thanks and regards odg
The maps software update via download and usb took about 2-3hours and worked fine. Euronavmaps service was okaaay.
Mise à jour efficace. Envoi du lien rapide. Prévoir 3h pour effectuer la mise à jour
easy to follow instructions, it's best to install the update during a long journey as it took approx. 2 hours to update in the vehicle