Privacy and Cookies Policy
The data provided to euronavmaps.com through the website or other means or support, by those affected or by representatives, contact persons or third parties on behalf of the affected party, will be processed by euronavmaps.com (ESB02867505 - C / Bachiller Sansón Carrasco, 29013, Málaga, Spain) as responsible and sole recipient for the attention of your request, management, advertising, maintenance and fulfillment of the services contracted by you or the company to which you belong and maintain the commercial or pre-commercial relationship, as well as the maintenance of historical trade relations.
You can exercise your rights of access, rectification, cancellation and opposition at the indicated address.
The affected party that provides their personal data to euronavmaps.com, through email or other means, consents to the processing of their data for the purposes indicated above, and will have obtained the informed consent of the data protection policy of euronavmaps.com previously of those interested in providing your personal data to euronavmaps.com.
The affected party who does not consent to the processing of their personal data, must refrain from providing said data to euronavmaps.com.
The transfers of data of those affected will be, solely and exclusively, those necessary for the fulfillment of fiscal, administrative and judicial obligations, as well as those legally established in accordance with Organic Law 15/1999, of December 13, on Data Protection of a personal nature.
Any other transfer of data will be made after obtaining the unequivocal consent granted by those affected.
In order to keep the data updated, the affected party undertakes to communicate, as soon as possible, the modification and update of their personal data provided to euronavmaps.com.
COOKIES POLICY
This website uses cookies. (files stored on the hard drive of your computer with non-personal identification information, such as the date and time the user visits a certain page on the Internet, the browser and operating system of your computer, the IP address or the domain name of the provider of the user's Internet service, as well as the URL to which it accesses) to facilitate navigation, these session cookies, which are deleted from the user's hard disk once the web page navigation is finished. These .cookies. They are not necessary to navigate the website, the user can freely decide about the implementation or not on their hard drive of the cookies used on the website. In this sense, the user can configure his browser to accept or reject all cookies by default or to receive an on-screen notification of the reception of each cookie and decide at that time its implementation or not on his hard drive. To do this, we suggest you consult the help section of your browser to find out how to change the settings you currently use.
Euronavmaps.com does not perform other invisible treatments with the personal data of those affected, without their prior authorization. The user can configure their browser to block or allow certain invisible treatments.
According to the provisions of article 22.2 of Law 34/2002, of July 11, on Services of the Information Society and Electronic Commerce (LSSI-CE), euronavmaps.com informs about the cookies used on our website:
Likewise, Euronavmaps.com informs the user that it has the possibility of configuring its browser so that it is informed of the reception of cookies, being able, if it so wishes, to prevent them from being installed on its hard disk.
Below we provide you with the links of various browsers, through which you can make such configuration:
The application we use to obtain and analyze navigation information is: Google Analytics. You can check your cookie policy through the following link:
The personal data of those affected, will be collected, guarded and treated by euronavmaps.com with guarantees of privacy and security, according to the nature and category of said data, having implemented the security measures required by Organic Law 15/1999, of December 13, Protection of Personal Data and its complementary regulations.
https://ec.europa.eu/justice/article-29/structure/data-protection-authorities/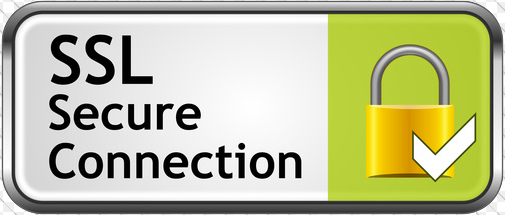 Euronavmaps.com is a safe site.
We have SSL (Secure Socket Layer) certificate.
You can browse this website with total security.