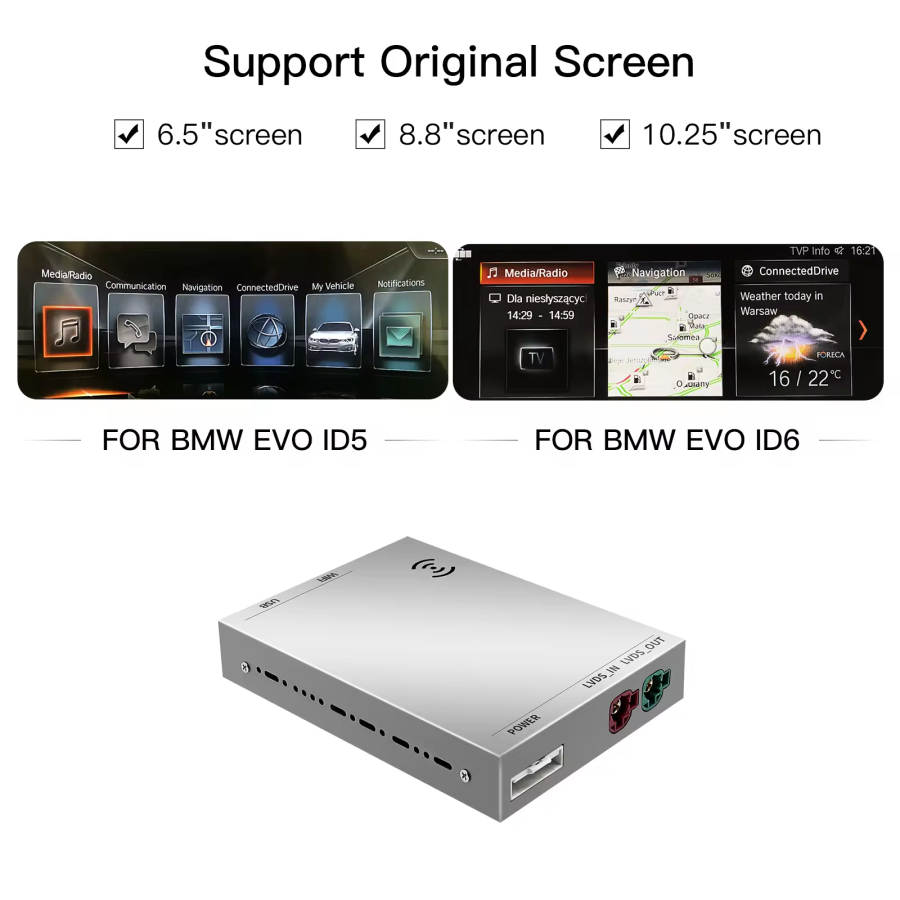  
Jaguar / Land Rover GEN 2.1 HDD Europe 2020
Part Number Land Rover: P35YC20-E0020-2001
Part Number Jaguar: P30YC20-E0020-2001
INCONTROL TOUCH PLUS (GEN 2.1)
Version.TXT: COMMENT=2020 ver.1;
Product customization
Don't forget to save your customization to be able to add to cart
Ratings and comments from our customers
Compatibilité:
Jaguar: 
F-Type 2014 

→

XJ 2010 

→

XF 2012 

→
Land Rover / Range Rover:
Discovery 2012 →
Discovery Sport 2015 →
Evoque 2012 →
Freelander 2 2013 →
Range Rover 2013 →

Range Rover Sport 2012 

→
Cette carte  actualisée de Europe pour votre système de navigation Jaguar / Land Rover Gen 2.1 InControl Touch Plus couvre des millions de kilomètres carrés et de nombreux points d'intérêt. Données cartographiques collectées par HERE au Q3/19.
Outre la précision des routes, ces cartes claires et riches indiquent des points d'intérêt comme les terrains de golf, les théâtres, les hôtels, les parkings et bien d'autres choses encore, ce qui fait de cette dernière édition de la carte numérique Land Rover un guide parfait pour parcourir Europe.
Cette mise à jour inclut également des données actualisées pour les fonctionnalités suivantes: Advanced lane guidance vous oriente vers la voie appropriée à l'approche d'une intersection.
Cartographie:

Monténégro, Bélarus, Moldova, Ukraine, Portugal, Norvège, Finlande, Danemark, Irlande, Suisse, Luxembourg, Belgique, Estonie, Lettonie, Espagne, Suède, Italie, Royaume-Uni, Allemagne, France, Pologne, Hongrie, République slovaque, République tchèque , Autriche, Pays-Bas, Lituanie, Croatie, Turquie, Grèce, Bulgarie, Roumanie, Slovénie, Serbie, Bosnie-Herzégovine, Macédoine (ARYM), Albanie.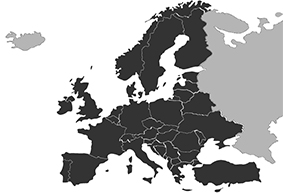 Comprend le code d'activation, le lien de téléchargement de la carte et les instructions.

Il est nécessaire de joindre le VIN du véhicule dans le bon de commande.
Entrez votre numéro VIN dans le commentaire de la commande. Après le paiement, vous recevrez un lien de téléchargement de carte et un code d'activation.
Processus de mise à jour:
Utilisez une clé USB de 32 Gb
- Démarrez le moteur.
- Insérez la clé USB préparée avec les cartes dans le connecteur USB de la voiture.
- Une fenêtre apparaîtra avec la demande de code, écrivez le code fourni par nous, la mise à jour commencera, attendez que l'installation soit terminée.
Une fois le code PIN généré, il n'y a pas d'option de retour pour cet article.
Note.
Cette mise à jour cartographique publiée en 2020 est la dernière mise à jour de ce système et sera disponible jusqu'à épuisement des stocks.
Works Perfect and Good Communication with Seller.
Per chi ha esigenze lo consiglio, disponibili e precisi, fidatevi.
Perfect, works without problems, just load and unzip on the 32 gig stick and it works! Thanks and regards odg
The maps software update via download and usb took about 2-3hours and worked fine. Euronavmaps service was okaaay.
2 other products in the same category: